Help Confort - English Franchise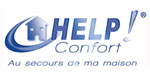 Help Confort - English - Franchise Breakdown Service
At the Help Confort franchise we provide quick and efficient breakdown repair.
Investissement

Droit d'entrée: €40000

Opportunités

France
Profile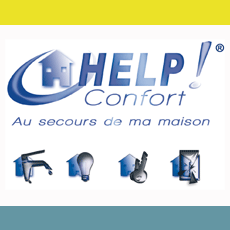 The Help Confort Franchise
Concept: Every motorist wants quick and efficient breakdown repair – and, as stated in its charter, that's exactly what HELP Confort provides. This franchise opportunity was created after 15 years of experience in the business. HELP Confort created the network – the first of its kind – at a time when the competition was mostly poorly run. Pitched at the top end of the market, HELP Confort specialises in breakdown repair and various areas of household maintenance – including plumbing, electricity, renovation and glazing. Franchisees are therefore trained to be versatile. Once trained, franchisees will get plenty of custom and run a profitable business if they follow the franchisor's marketing plan.
Return on investment: Personal investment is €30,000 (£21,000). In the first year, turnover is likely to be over €20,000 (£14,000) and gross margin around 70-75%. 
Franchisee requirements: Someone with business skills who is keen to learn more. The applicant should take satisfaction from providing a top-quality service to customers, both commercial and domestic. They must have the managerial skills to manage a team of around seven to 10 people. They must be aware that they are part of the Help Confort network and adhere to the standards and obligations expected of the brand.
Advantages: Businesses in the building field tend to benefit from significant appreciations in value. Competition is minimal, while demand continues to grow. In 80% of cases, payment is immediate and management agents prefer to have only one representative. Help Confort has its own intranet and a very effective corporate structure. Company executives have a strong background in trade and marketing. Overall, this is an extremely lucrative sector.
Product/service: breakdown repair and household maintenance, including plumbing, electricity, renovation and glazing.
Investment: €30,000 (£21,000)